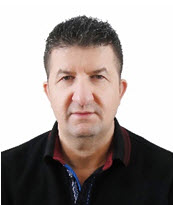 Full name: Sameer N. Hasan.
Place and date of birth: – Khanaqin/1967
Academic achievement: – Bachelor of law.
Skills and experience: – computer software / conflict management and resolution / training community leaders / CP / human development.
Number of years of work in the Organization: – 12 years.
Personal vision: –
To see civilized community lives with dignity.
Children to be provided with an environment that ensures their survival and growing up with its best forms.