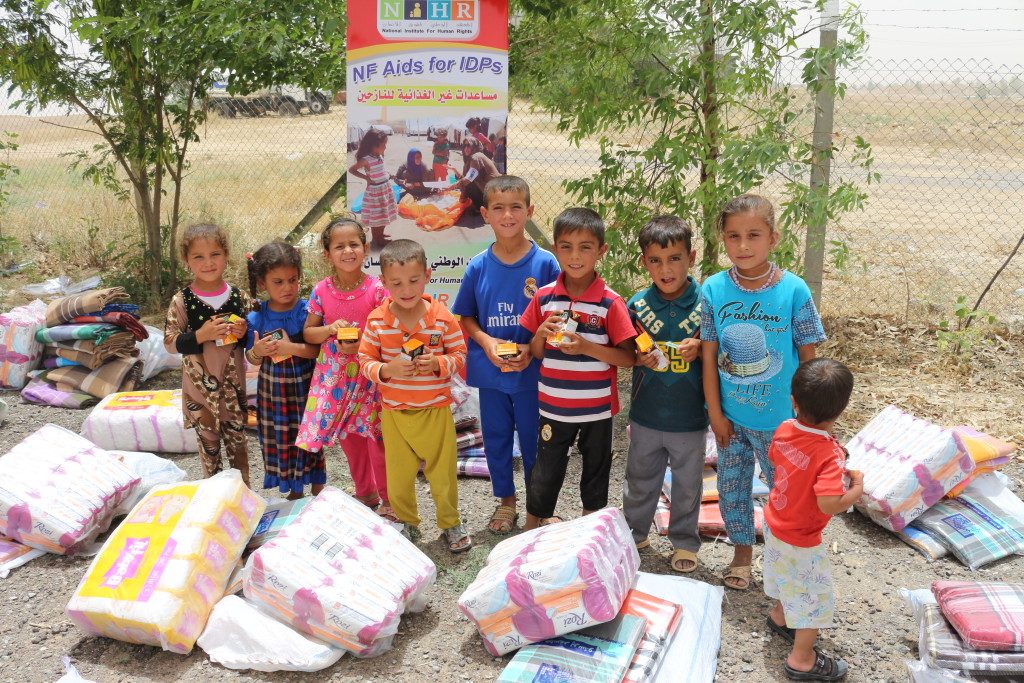 NIHR and funded by the British Christian Aid Organization have distributed relief assistance to newly displaced families from Mosul to Dibega camp, and included families displaced after 1/4/2016 as a result of military operations and the threat of ISIS to them, which led to their displacement from villages surrounding Makhmour district.
Where have covered (209) families (1155) people with allocated NFIs after dividing their needs through field survey done by the team of the Institute.
In this sense, and in application of humanitarian standards and principles which the Institute works by, (humanity, transparency, respect for the cultures and customs of others, neutrality, impartiality, avoid causing any harm, and preserve human dignity) NIHR found itself obliged to contribute to the relief of IDPs in the camp with NFIs.